Domestic Gates & Automation
At S.A. Security Fencing, we supply and install a wide variety of automated gate systems for domestic applications across Adelaide.
Typical gate installations carried out by S.A Security Fencing include: Single swing gates, Dual swing gates, Conventional ground track sliding gates, Telescopic sliding gates, Pedestrian access gates, Cantilever sliding gates.
In selecting one above types of gate installation, factors such as usable length of driveway, fall in pavement levels of the driveway, functionality and aesthetic appeal each different installation will have need to be taken into consideration.
Gate designs that are selected by our clients differ widely, and are often determined by several factors which often include, suburb location and era of the dwelling, existing boundary fence design to be replicated and level of privacy customers wish to achieve to name a few.
Each installation we undertake is very 'site specific', meaning your gate installation is fabricated and installed to your specific requirements. All manufacturing is undertaken using high quality Australian Made steel and aluminium from our Lonsdale based manufacturing base.
We offer gate automation brands from several high quality, professional standard, international manufacturers including D.E.A and Centurion to suit a large range of applications.
Additionally, we carry out installation of access control systems including keypads, audio and video wired intercom systems and electric door strikes offering full turn key solutions.
To book for a site inspection with one of our representatives to discuss your requirements, please click here to submit our web form enquiry, or contact our office on (08) 8187 2877 today!
Swing Gates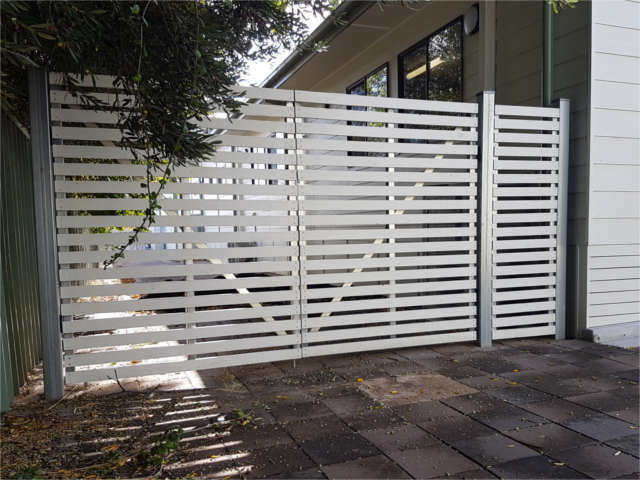 Sliding Gates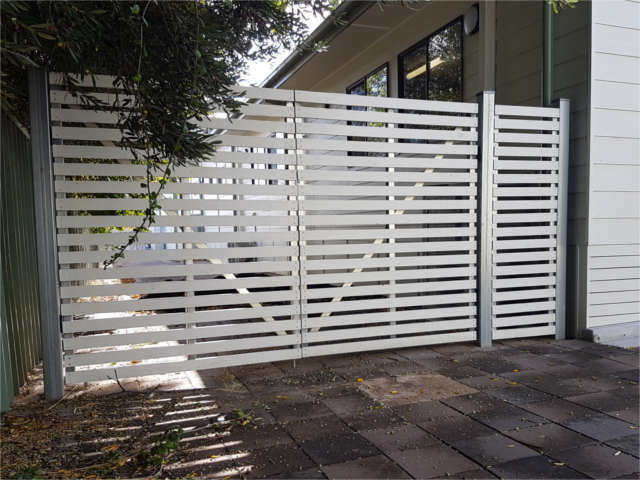 Gates Automation